GERASIMOS KOUZELIS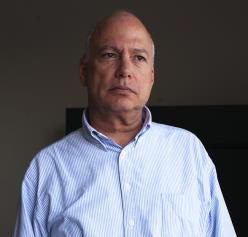 Gerasimos Kouzelis, Professor of Philosophy of Science and Sociology of Knowledge at the Department of Political Science and Public Administration of the University of Athens, was born in Athens in 1953. He studied Sociology, Philosophy and Political Science at the Universities of Marburg and Frankfurt, at which in 1986 his defense of his PhD Thesis on Symbolic surplus product: A reconstruction of Critical Theory's authority theme was awarded a summa cum laude.
He taught Sociology and Philosophy at the Universities of Frankfurt (1983-1986 as an academic tutor and 1999-2000 as an invited full-professor), Aegean (1987-1989 on contract), Thessaloniki (1989-1993 as a lecturer), Panteion (1991-1998 as external faculty member) and Athens, as an assistant (1993-1997), associate (1997-2007) and full professor (since 2007).
He has been invited to give lectures at Universities in Berlin (Free), London, Nicosia (European and Cyprus), Instanbul (Bosporus), Tel Aviv, Florence, Frankfurt, Boston (Harvard) and at most of the Greek Universities. During the spring term 2015 he was a Visiting Scholar at the New York University.
He has been teaching at the Postgraduate Programm on Political Science and Sociology of the Athens University since 1995 and was it's Director between 2010 and 1014.
He has published seventeen books, five of them being monographs, four as a co-author and eight as an editor, the most recent of which are:
Kouzelis G. and Christopoulos D. (ed.) (2012), Citizenship: Political Discourse, History and Comparative Perspectives, Patakis: Athens (in Greek)
Kouzelis G. et al. (2013), Criminal Justice System Personnel. Education and Training. What about Fundamental Rights? A European Typology, FREE and European Commission: Athens and Florence
Kouzelis G. (2014), Fascism and Democracy, Nisos: Athens (in Greek).
His writings and research topics include 'Critical Theory', sociology of knowledge, education and new technologies, philosophy of social sciences, forms of power in everyday relations, poverty and racism. He has directed twenty two research and social policy projects, among which, since 2010: Assessment of the 'Educational Innovation Network' • Intercultural Education of the Prison Personnel • Greek Language and History Education for Migrant Parents • Fundamental Rights Education in Europe (Daphne) • Greek Language, History and Culture Education for Foreign Citizens • Intercultural Education of the Public Authorities Personnel • Cooperating in the Historical Center of Athens • Bilingual Annotated Academic Edition of the Complete Works of Aristotle • Democratic Education.