Fani Myronaki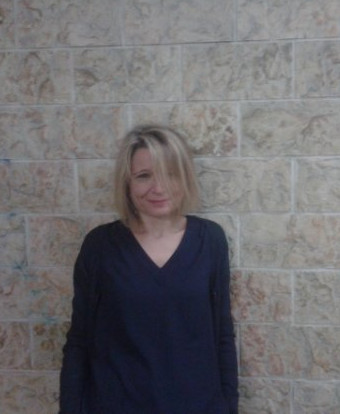 Fani Myronaki holds a
B.A. in Teaching from Department of Primary Education, University of Thessaly,
M.A. in "Language Teaching, Literature, Theatre and Education" (Direction: Theatre and Education) from Department of Primary Education, National and Kapodistrian University of Athens, and
Ph.D. in Theatre and Education from Department of Primary Education, National and Kapodistrian University of Athens
Professional Profile
She is a teacher, working at Greek public primary schools since 2001.
She is currently attached to the Institute of Educational Policy as a Consultant in the field of Theatre and as Coordinator of the Arts Unit
Publications & Projects
She has published / conducted research on the following fields:
Pedagogical and Didactic dimension of the theatre
The role of the teacher as a theatre director and as an actor in the classroom
Her research interests focus on
The artistic identity of the teacher
The dynamic of the theatre at the level of human factor, group and society
She has participated in the following projects/programmes:
"Theatre as an educational and artistic expression in education and society", within the framework of the "THALIS" research program
Assessment of the subject of the Theatrical Education for the Primary School in the framework of actions of Subproject 6. "Evaluation of Educational Material of Compulsory Education" of the "New School" (21st Century School)-New Study Program"
She has participated in:
"Forum of New Sciences", (4-7 December & 29 January 2009)
International Conference: "Arts and Education. Creative ways of learning languages", (6-8 May 2011)
International Conference: " Arts Education Pedagogy: Theatre Pedagogy" (22_24November 2013)
2nd Forum of Young Scientists: "Theatre and Theatrical techniques in pedagogy and education" (21-23 November 2014)
2 day Conference: "Arts & Culture in the 21st Century School" (13-14 June 2015)
"The Arts in the Greek School: Present and Future" (12-13 October 2018)
International Conference: "Theatre / Drama and Performing Arts in Education. Utopia or Necessity?" (23-25 November 2018)
She has organized many workshops for the Arts Unit of the Institute of Educational Policy
She has attended many seminars related to theatre and the use of art in the educational process
She was involved in physical theatre and has participated as a performer in several theatrical activities.