Athina Danti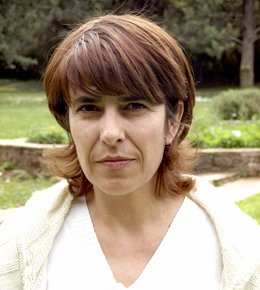 Athina Danti holds
a B.A. in Educational Sciences from the Pedagogical Department of Primary Education, National Kapodistrian University of Athens
a B.A. in Psychology from North College, Thessaloniki
an M.A in Comparative Education and Human Rights from the Department of Educational and Training Sciences, National Kapodistrian University of Athens and University of London, Institute of Education
a Ph.D. in Psychology & Special Education from the Department of Educational and Training Sciences, National Kapodistrian University of Athens
Professional Profile
She is a teacher, working at Greek public primary schools since 1991.
She is currently attached to the Institute of Educational Policy as a Consultant in the field of Social Sciences specialized in Teacher Education
She served as a school director and vice-director from 2010 to 2016
She worked as a psychologist assistant in Thessaloniki and Athens
She was a member of Regional Educational Council (2016) and Treasurer and Chair of school committees
She has worked in Primary and Secondary Teacher Education in programs for special education, educational support in the classroom, behavioral and learning problems, evaluation and teaching

She was a member of the Main Staff of Adult Trainers of INEP, EKDDA.


She was a Special Counsellor on integration and diversified pedagogy issues for IEP between 2016-2018
Since December 2018 she has been attached to IEP, on a four year term, as a Counsellor (B) specialized in Teacher Education, in the Social Sciences Unit.
Publications & Projects
She has published / conducted research on the following fields:
Counselling Psychology
Special Education
Teachers Education
Cross-cultural Education
Formative Evaluation
Resilience and emotional-social learning
Representations and discourse analysis
Her research interests focus on:
the field of discourse analysis
social representations
Lacanian knowledge theory
counseling psychology and human rights
emotional learning
evaluation
She has participated in the following projects/programs:
"Training interventions to strengthen the educational structures of the educational system - introduction of descriptive assessment of pupils in compulsory education"
"Universal design and development of accessible, digital educational material"
Project on mainstreaming and gender education
She is a Project Manager in the following European Program:
"Training in Practices of Support for Students in Differentiated Teaching" under the MIS 5032906, NSRF 2014-2020
She has participated in:
symposia, conferences, workshops as lecturer and reporter (19 participations).
She has participated in:
symposia, conferences, workshops as lecturer and reporter (19 participations).
She has published:
monographs, articles in collective volumes, and scientific journals in the fields of education and psychology (18 articles).