Theodora Bartzi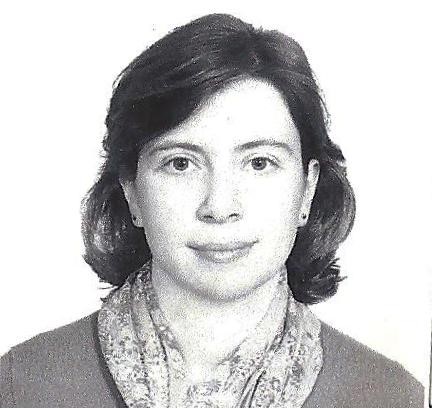 Theodora Bartzi holds
a bachelor's degree in the French Language and Literature, School of Philosophy in Athens (UOA).
She also holds a postgraduate diploma in the ΄΄Specialisation of French Language Teachers΄΄ in the Hellenic Open University (EAP).
Professional Profile
She has already worked as a private lessons' teacher for ten years(1993-2003), as well as as a teacher in schools of foreign languages and in the afternoon classes of Arsakeio schools in Psychico.
She has also collaborated with the French Institute of Athens during exams' period since 2000.She has been a teacher of the French language, working at Greek public secondary (in some cases primary as well) schools since her appointment in the public sector (2003).

She was attached to the Ministry of Education, Research and Religious Affairs (2004-2010), three years to the Department of the Secondary Education Studies Directorate (Technical Education) and three years to the Tertiary Education (Postgraduate Studies). In this context, she participated as a speaker in seminars regarding European programmes, in the organization of the International Exhibition in Thessaloniki, as well as in a programme concerning Public Policies of the National School of Public Administration in Paris (ENA).

She is currently attached to the Institute of Educational Policy (since November 2018) in the Staff and Administrative Support Department, as well as in the Foreign Languages Subdivision.
Publications & Projects
She has participated in numerous seminars and conferences regarding Teaching Foreign Languages in Athens, as well as abroad (Paris, London).
She holds an accreditation in basic knowledge of the ICT 1st and 2nd level (Ministry of Education, Research and Religious Affairs).
She has excellent knowledge of the French and English language and basic knowledge of the Italian language.